Paros is a popular destination for windsurfing enthusiasts from all over the world as the northern winds of the Cyclades along with the stunning beaches and crystal-clear waters of Paros make many spots on the island ideal for windsurfing. So, are you ready to discover the best beaches for windsurfing in Paros along with the best Paros windsurfing centers?
There are many beaches with consistent winds that create the ideal conditions for windsurfing. The Golden beach on the southeastern side of the island is the most popular spot for windsurfing in Paros as the combination of strong winds and shallow waters make it the perfect choice for both beginners and advanced windsurfers. Just a few kilometers from Golden Beach lies the New Golden beach which is less crowded with stronger winds making it a perfect choice for experienced windsurfers. On the northern side of Paros, Santa Maria beach also attracts experienced windsurfers due to its strong winds. Santa Maria is mostly chosen by windsurfers who enjoy a quieter experience with less crowds in a truly stunning scenery. Pounda Bay on the side of Parikia is also another hot spot for windsurfing.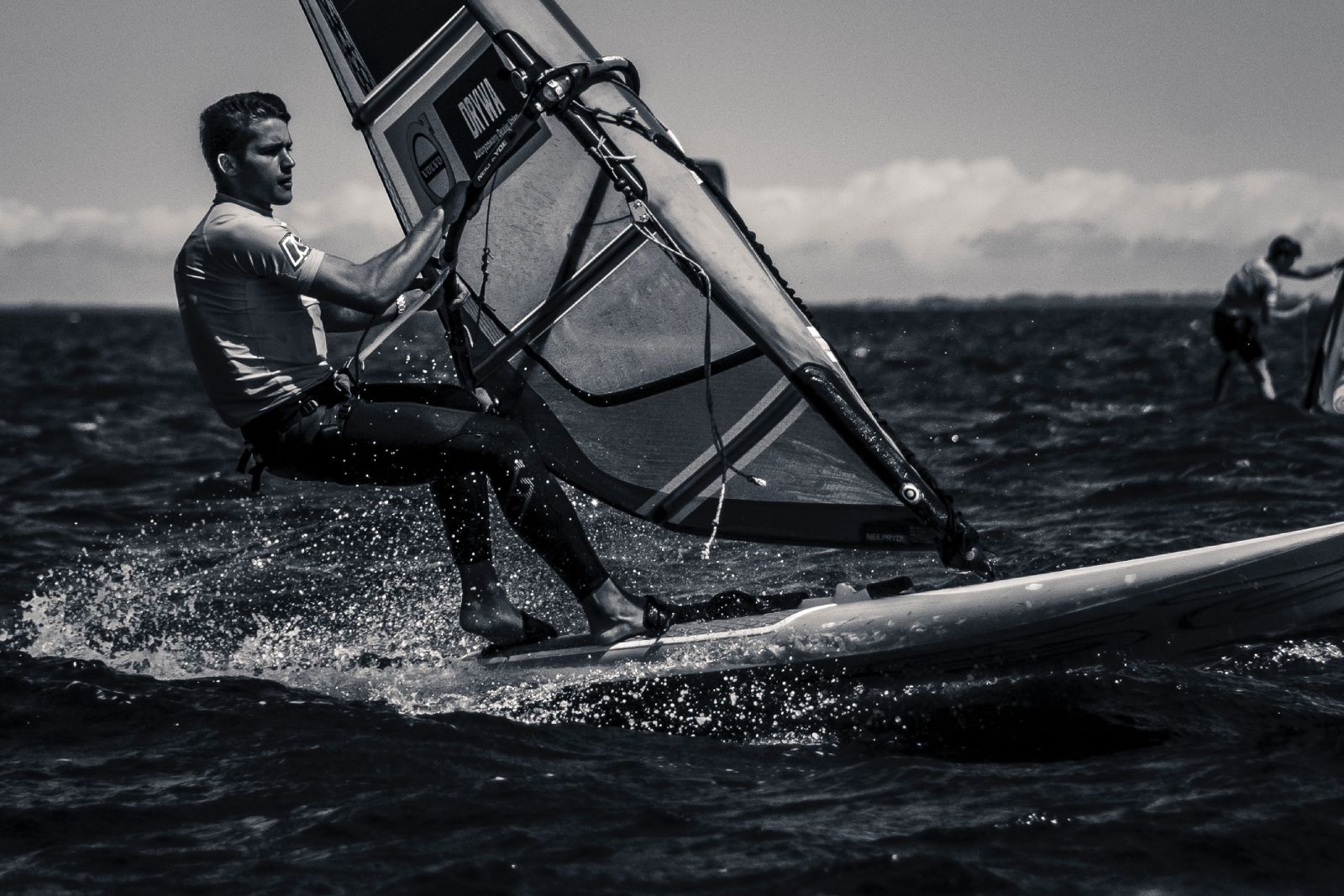 Seeking for windsurfing equipment or experienced instructors to teach you how to windsurf properly? Don't you worry, as the island of Paros offers many windsurfing centers to choose from. Paros Windsurf Center on the New Golden Beach offers you all kinds of windsurf rentals and courses for all ages and levels. Paros Kite along with Paros Kite Pro Center on Pounda beach, member of the International Kiteboarding Organization and the German Federation of Watersports also offer windsurfing equipment and courses for the adventurous windsurfers. Force 7 and Sun Wind Surf Club on the Golden beach also offer a great range of equipment as well as various activities and lessons for all skills and levels. Last but not least, Santa Maria Watersports is yet another popular watersport center providing visitors with exciting facilities and equipment for most watersports' adventures, including windsurfing.
The ideal wind conditions along with the stunning beaches make Paros a must-visit destination when it comes to windsurfing. So, if you're planning a windsurfing trip, make sure to add Paros to your list.