The exceptional weather conditions, steady and consistent winds have made the island of Paros the ideal destination for water sport and wind sport enthusiasts.
The perfect conditions allow athletes to improve their skills or try new techniques and tempt beginners to immerse in the sport.
Best beaches in Paros for kitesurfing
The best beaches in Paros for kitesurfing are Pounda beach due to its flat water that has become a regular stop for the annual kitesurfing world tour as well as the Golden Beach hosting the windsurfing World Cup. These two major kiting and windsurfing events, have put Paros on the map of kitesurfing and windsurfing making it a world famous destinations for wind sport aficionados. For those who rather escape the crowds, the beaches of Lagkeri and Tsoukalia would be the best choice.
So, now that we've covered it all let's find the perfect Paros kite center just for you.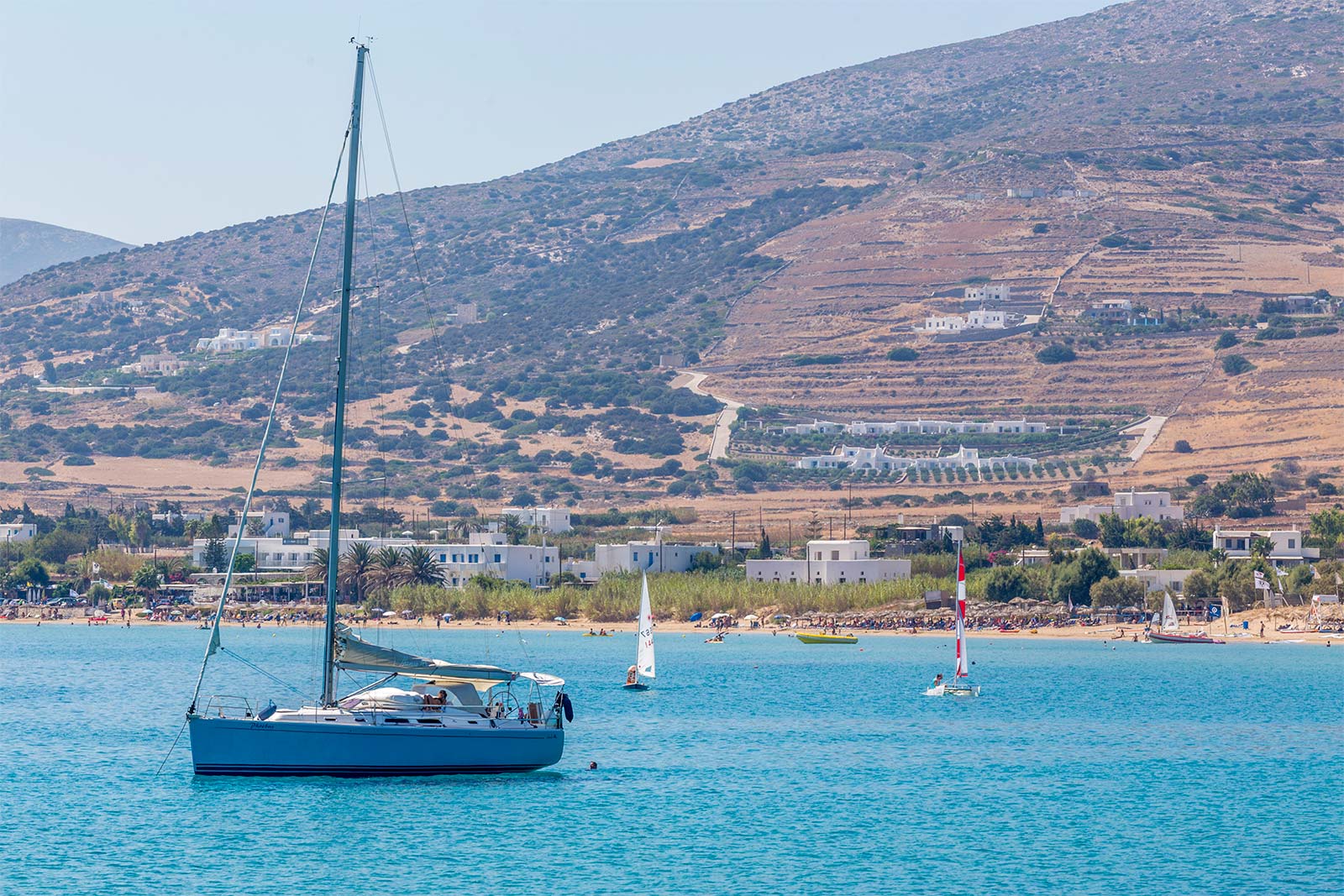 Paros Kite Pro Center in Paros
Founded in 2002 by two passionate kiteboarders, Paros Kite Pro Center in Pounda features the perfect spot for Paros Kitesurfing both for beginners and advanced kiteboarders. The rising request for kiteboarding lessons and the many pro riders that have passed by over the first couple of years of its operation have made Paros Kite Pro world famous, soon becoming one of the best kiteboarding spots in all of Europe. This world-renowned Paros Kite Center now organizes the PKRA Word Cup in Paros and it's a favorable stop for the PKRA World Tour.
Paros Kite Center in Paros
Situated in Pounda beach, Paros Kite Center offers various course levels for both beginners and advanced kite surfers as well as kitesurfing and windsurfing equipment and gear. Besides its passion for wind sports this Paros kite center also offers yoga sessions, massage sessions and SUP rentals.
Paros Surf Club     
Another kite center worth mentioning is the Paros Surf Club on Golden Beach offering kite and surfing lessons as well as a great range of equipment and gear for kite surfing, windsurfing and paddle boating.
Force 7 Windsurfing
Also situated on the Golden Beach, Force 7 Windsurfing welcomes both expert and beginner kite surfers and wind surfers to enjoy their favorite sport. The center offers courses for all skill levels as well as equipment for hire.
Now that you've learned all there is to know about Paros kitesurfing get ready to break the waves of the Aegean Sea!