The rich seabed and exceptional rocky topography of Paros make it an ideal choice for diving and snorkeling excursions. Snorkeling in Paros is an experience you wouldn't want to miss as it will open your eyes to a new world of wonders.
Get ready to explore the most beautiful reefs and remote coves, unravel the secret gems hidden in the island's seabed and marvel the gorgeous underwater life and scenery.
Wondering which are the best spots for snorkeling in Paros and surrounding areas? Well, let's name a few. The reefs in Prasonisi, the cave in Panteronisi with the stunning underwater cave with stalactites, Dryonisi, Pyrgaki bay, the shipwrecks of Beaufighter, the gorge at Akros Makronisiou and the Marianna merchant ship are certainly worth the trip. The unique, rocky formations have blessed the island with the most impressive, out of this world sceneries and the Greek marine life is quite mesmerizing all on its own so be prepared as the seabed of Paros hides many surprises.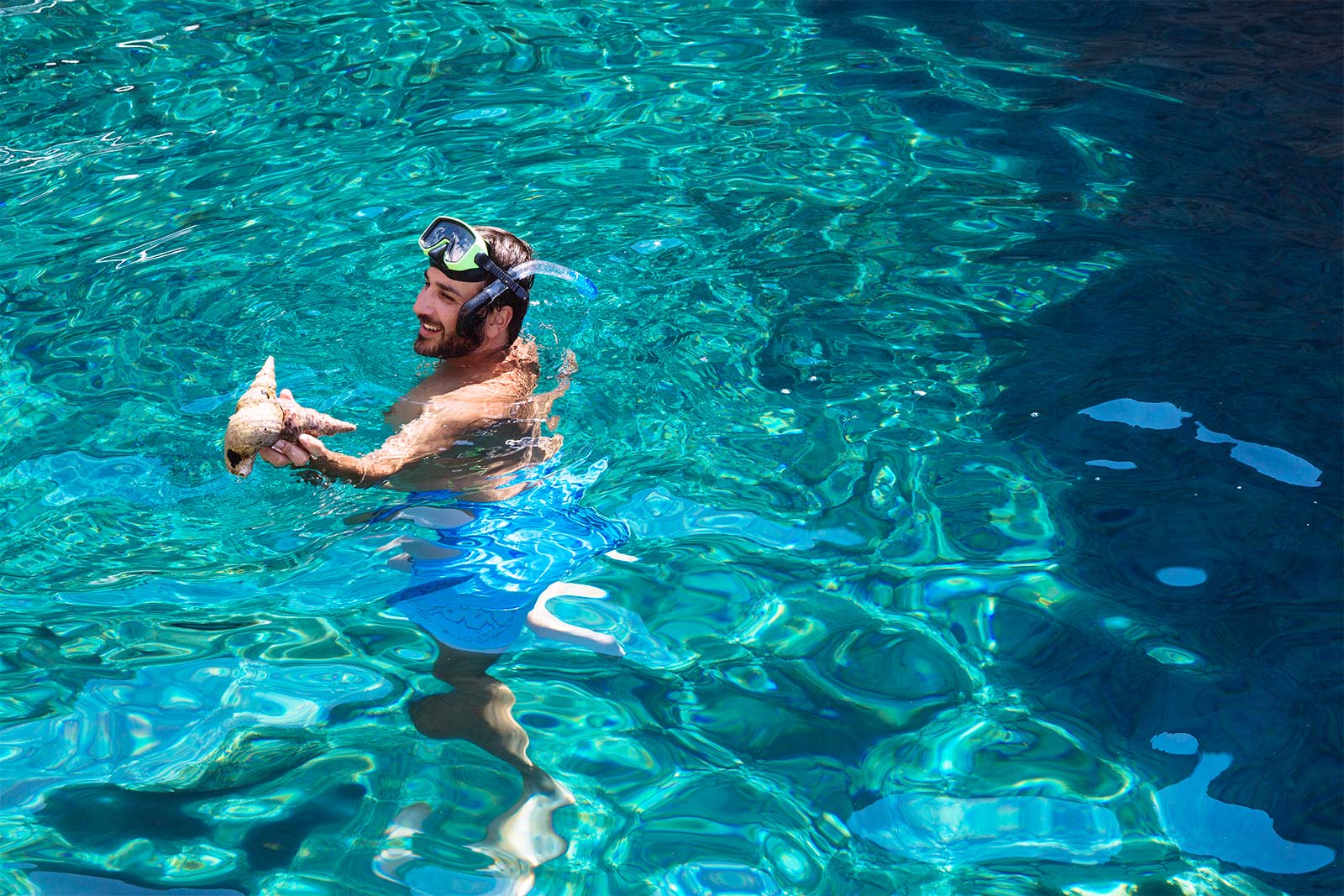 There are many diving and snorkeling centers in Paros that organize courses, tours or rent equipment to explore the island magical seabed all on your own. Let's check out a few.
Paros Divers
Situated on the Golden Beach, Paros Divers is a dive resort offering private courses, specialty courses, private dives and private snorkeling trips for all levels of expertise. Besides the aforementioned snorkeling sites, Paros Divers also organizes excursions to Faros, Arado, Cape Fanos and Amphitrite Cave.
Prodivers
Located on Santa Maria beach, Prodivers offer an extensive range of courses and equipment while suggesting several different diving locations and experiences to ensure that you make the most out of your diving and snorkeling adventures. Some of the unique diving spots and experiences include cliff and drift dives, shipwreck dives, cave dives and dives in archeological sites.
H2O Diving Nomads Paros
The idea behind H2O is to offer diving enthusiasts a personalized and fun experience, treating each and every one of its divers as a nomad of the sea. Offering PADI courses, unique scuba diving experiences, guided dives and snorkeling, H2O in Paroikia will certainly offer you an experience you will never forget.
So, if are up for a true underwater adventure, get your gear on and set off to discover your very own Atlantis.