The beautiful island of Paros boasts some of the most beautiful beaches in the Cyclades. That and the exceptional weather and wind conditions make it the perfect choice for watersports adventures.
Apart from windsurfing and kite surfing that are quite popular on the island there is a wealth of watersports in Paros as well as beach sports available for all ages, preferences, and expertise. From typical bananas, crazy sofa and turbo rides to scuba diving, snorkeling, canoe-kayak and waterski, SUP and beach volley, you name it!
Watersports can be found on most of the beaches in Paros, mainly Pounda, Santa Maria, Golden Beach, Parasporots, Kolymbithres, and Monastery.
Kolimbithres
The unique beach of Kolymbithres with the lunar like landscape, crystalline waters and stunning scenery is also the perfect choice for adrenaline seekers as it is home to WaterSkiZone offering all sorts of watersports for all ages and styles including waterski, wakeboard, wake surf, flyfish, canoe, pedaloes, sit-on-top canoes and many more.
Golden Beach
The Golden beach of Paros is renowned for its crystal-clear waters and stretches of golden powdery sand. The steady wind that blows there make it the perfect choice for all sorts of wind sports. Home to Awake Paros, Force 7 Windsurfing Centre and Paros Diving Center, the Golden beach provides water sports fanatics with a great choice of activities including windsurfing, scuba diving, waterskiing, board sports and water games. Poseidon of Paros offers easy access to the Golden Beach allowing guests to participate in exciting activities.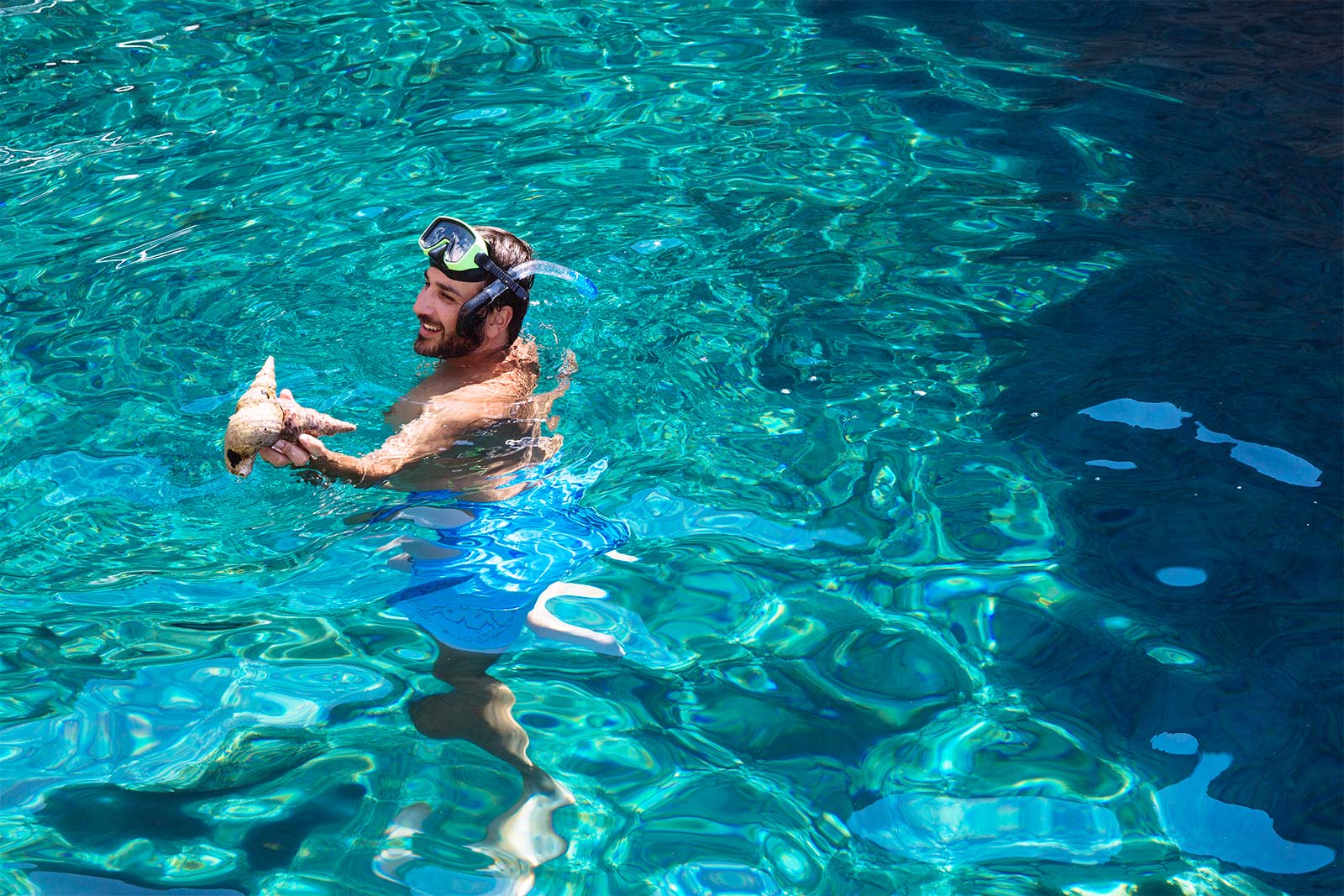 Santa Maria
Santa Maria is the ultimate hot spot for water sports enthusiasts as it features its very own diving center and surfing club giving visitors the opportunity to windsurf or kitesurf, experience the thrills of waterski and wakeboard, have fun with the most exciting Banana, Tubing, Sofa and Aquaglide rides as well as SUP and canoe adventures.
Monastiri Beach
Home of the Natural High Wakeboard and Ski Center, Monastiri Beach allows visitors to enjoy extreme water sports adventures or simply float on the water in truly amazing environs.
Pounda Beach
Awake Paros is a watersports center on Pounda beach offering a variety of watersports and outdoor activities for everyone to enjoy, from wake-board to water-ski and fun rides, there is a choice meeting all needs and wants.
There are so many sea-related activities to try out in Paros whether you are a thrill seeker or a chill seeker so make sure you make most out of your stay.