Monastiri Beach in Paros is one of the most beautiful beaches on the island nestled in a well-protected small bay surrounded by impressive rock cliffs. It is located a few kilometers after Kolymbithres beach in the Environmental and Cultural Park of Paros, only 8 km away from Naoussa and 13 km from Parikia attracting many visitors over the summer months who favor it due to its impressive scenery and crystal-clear waters that seem to sparkle.
Named after St. John Detis, situated in the area, Monastiri beach in Paros is a beautiful beach, well protected from the winds with thick sand and crystalline waters that deepen gradually making it an ideal choice for families with children. The beach is home to Monastiri Beach Bar & Restaurant, as well as one of the most favorable beach clubs in Monastiri. Besides swimming and sunbathing on the comfy sunbeds, visitors can also enjoy a great array of watersports adventures, dive in the emerald waters and explore the majestic seabed, hop on a canoe, paddle on sup or sail away on a sailboat. There is also a sup yoga class for those who wish to combine fun at sea with relaxation and well-being. Visitors are also welcome to embark on a gastronomic journey at one of the finest restaurants in Monastiri offering a great range of culinary masterpieces. Guests can also enjoy classic drinks and imaginative cocktails prepared by top mixologists in the two different bar areas and savor the essence of summer in a glass.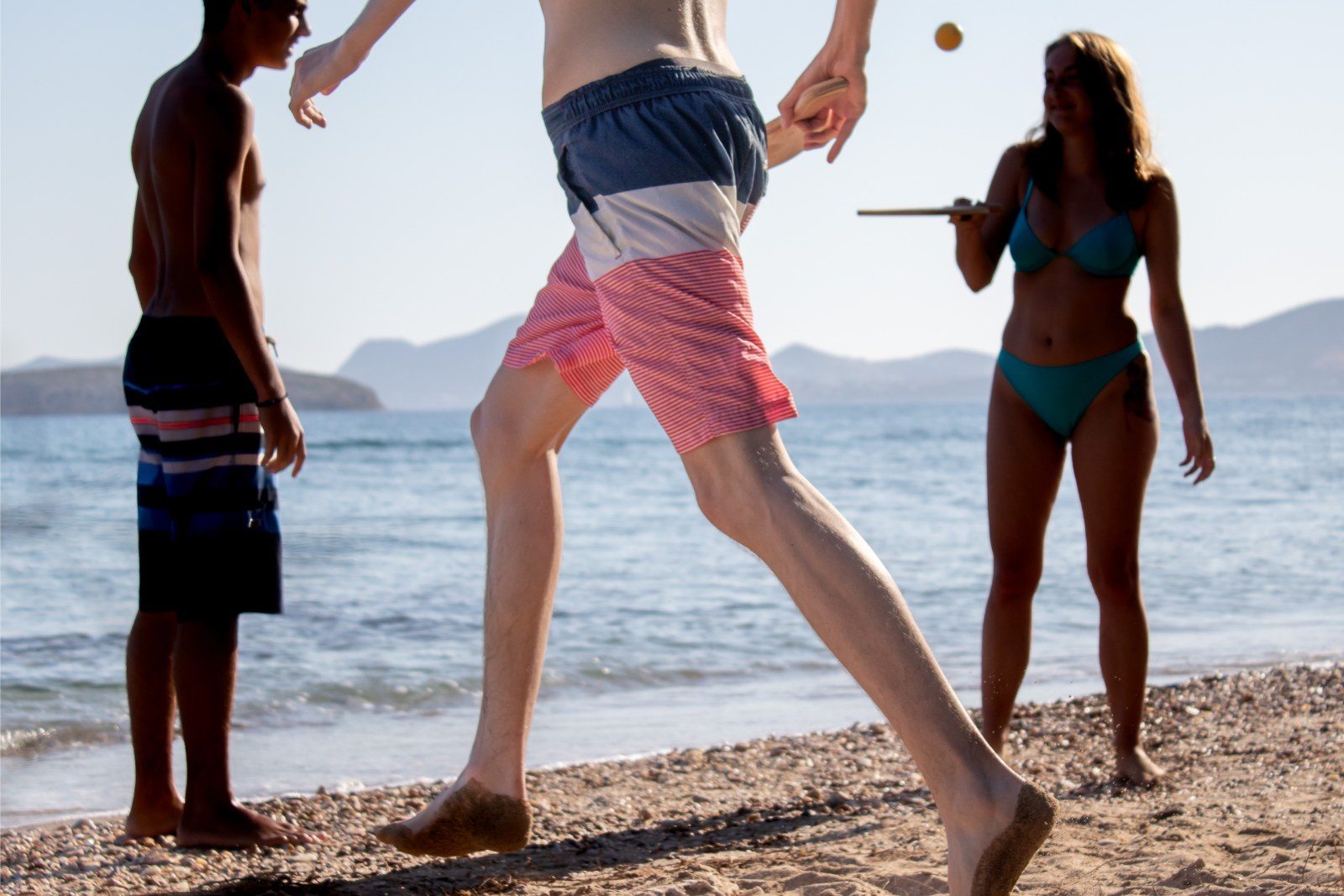 You can reach the beach of Monastiri from the asphalted road passing the beach of Kolymbithres or by caiques leaving regularly from the harbor of Naoussa.
Those who prefer to enjoy some Mediterranean delights in a more traditional atmosphere can visit any of the taverns found on the main road near the beach.
Monastiri Beach in Paros becomes very popular especially during the summer as besides a swimming and yachting "hot spot" it is an event mecca, hosting a great number of events such as beach parties, concerts, and contests that attract locals and tourists alike.
While on the island make sure to visit this gorgeous beach to enjoy its unique atmosphere, partake in watersports or simply unwind in the sun with a cocktail in hand or while enjoying a meal that will sure tickle your taste buds.