The island of Paros is home to some of the most gorgeous beaches of the Aegean with Paros Kolymbithres beach being a must see. Its unique formation with the abstract-sculpted rocks formed by their exposure to the sun, wind and sea over the centuries has turned the beach into a sight to behold.
Conveniently set on the west side of Naoussa, Kolymbithres beach is a popular summer hot spot for tourists and locals alike. Just as its name suggests, meaning "baptisteries", the beach doesn't only stand out for its impressive landscape but also for its many small consecutive beaches allowing visitors to bathe in privacy or if they prefer to mingle with the crowds in the main plage of Kolymbithres that is well equipped with sunbeds and umbrellas.
The transparent, shallow, and calm waters along with the fine golden sand make it an ideal choice for families wishing to enjoy a day at the beach. The surprising number of small natural pools on the other hand give visitors the choice to find their peace and quiet, swim in their very own private paradise and sunbathe amidst spectacular surroundings. For the more adventurous souls there is also a Water Ski Zone offering water ski and wakeboard courses for all ages and styles along with watersports equipment for wake surf, canoe, pedaloes, sit-on-top canoes, flyfish and many more.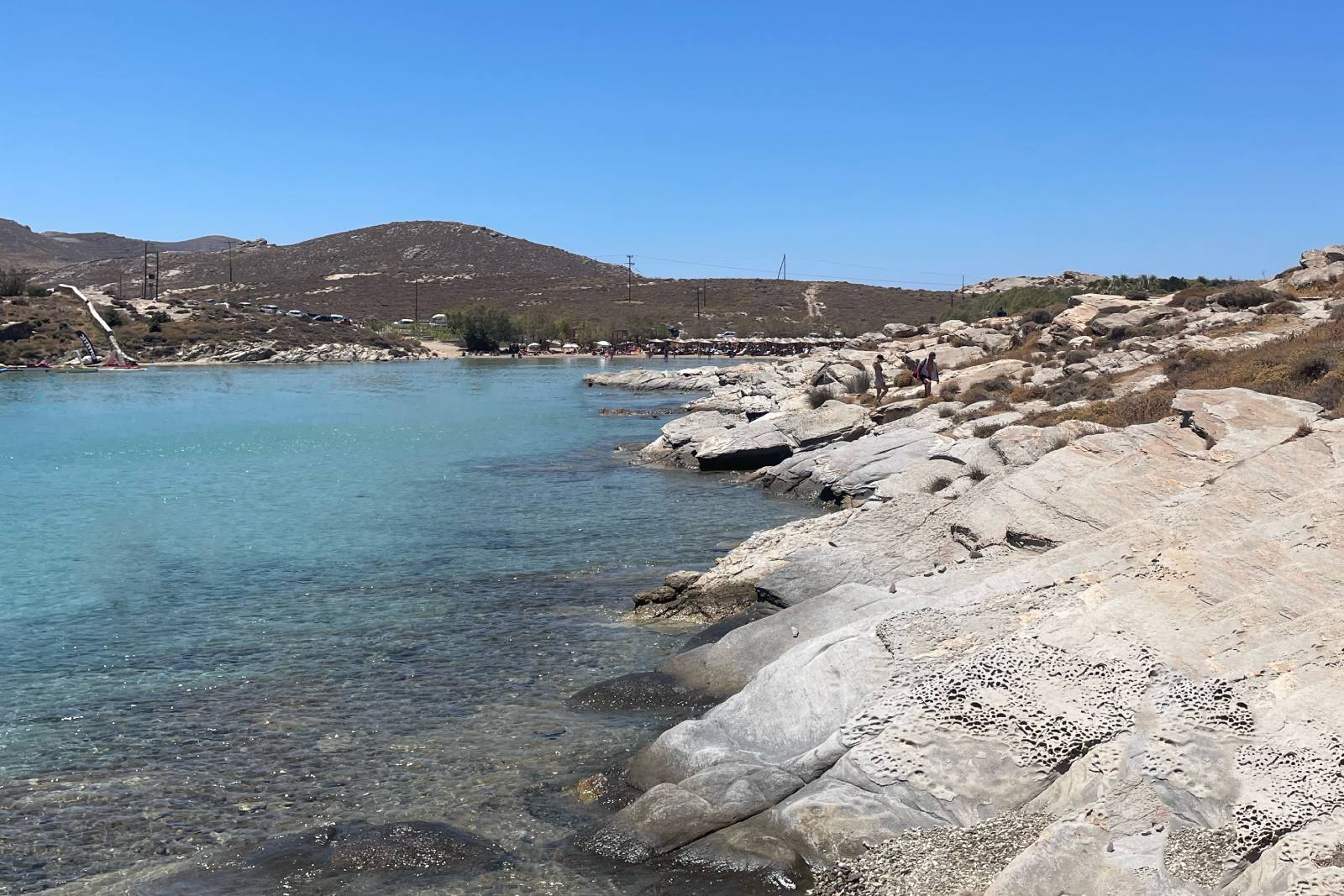 A few beach bars and taverns can be found on the road leading to the beach providing a cool interlude from the summer heat, a place to enjoy an ice-cold drink, delicious snacks, a light meal, or a flavorsome lunch.
Due to its small size, the beach gets overcrowded during the peak summer season so make sure to come early in the day. The beach of Kolymbithres can be reached by bus or car through an asphalt road or by small caiques departing from the port of Naoussa. If you decide to drive to the beach there is a free parking to leave your car but spots are limited so also keep that in mind.
You cannot say that you've seen Paros if you haven't spent a day at Kolymbithres beach. So, wear your swimsuit, pack your beach bag and get ready to enjoy your swim while surrounded by a magnificent lunar-like landscape.