The island of Paros is known the world over for its scintillating beaches, breathtaking sceneries and traditional villages that take you back in time. What if you could travel all the way back to the Middle Ages? Lefkes village is not only the most beautiful and picturesque village of the island but also used to be the island's capital in medieval times. Ready to take a sneak peek?
Nestled amidst the lush green hills of Paros, Lefkes village is an inland mountain village at an altitude of 300 meters above sea level, enveloped by olive groves and pine forests. The village exudes an irresistible charm with its narrow stone alleys, stunning traditional and neo-classical architecture, and authentic tavernas serving delectable Greek dishes. Lefkes is the perfect example of a picturesque and historic Greek village that is sure to leave an impression.
Established in the 17th century to escape the raids of pirates who were looting the seaside villages, Lefkes still radiates its past on its whitewashed traditional buildings. Although many years have gone by, and the village has become quite popular it still retains its authentic character and unspoiled nature.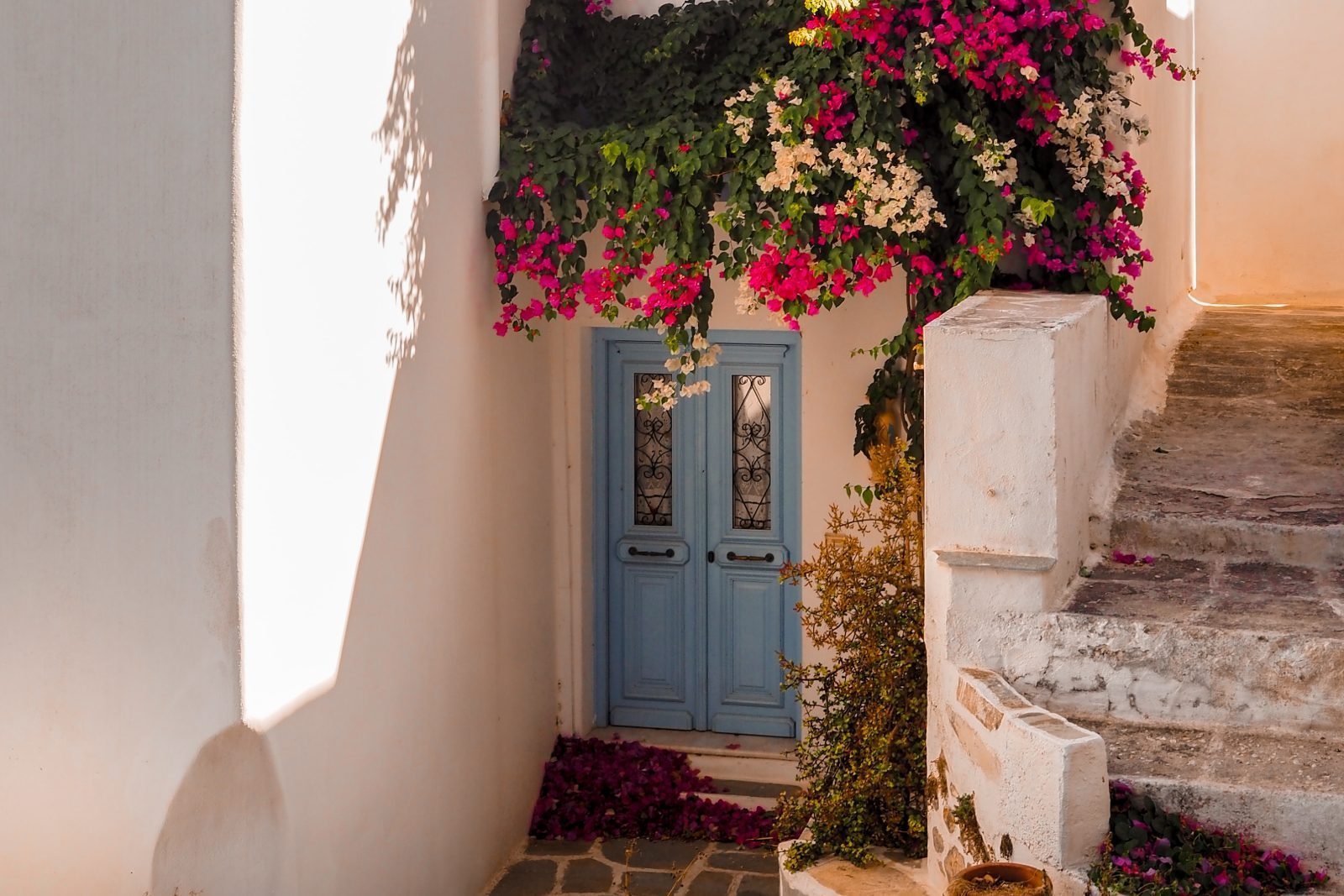 Some of the most notable Lefkes attractions include the beautiful Byzantine church of Agia Triada, the Folklore Art Museum and the Museum of Aegean Folk Culture.
If you are still wondering what to do in Lefkes, there are several restaurants scattered throughout serving exceptional Greek dishes as well as scenic alleys leading to beautiful windmills and dovecotes worth visiting.
In late summer, we advise you to attend the Karavola Festival organized by the local cultural society so as to enjoy the most delectable Parian treats, abundant wine, and folklore dances until the early morning hours.
So, if you wish to get a sense of authentic Greek vibes, take your mind of things, marvel the stunning views, and embrace the epitome of island serenity then Lefkes is the place to be.
A place where your mind travels as time stands still.