The island of Paros is home to many wonderful and historic landmarks, but none more impressive than the Church of Ekatontapiliani. This ancient and impressive church is located in the town of Parikia, and it's a must-see attraction for anyone visiting the island.
Ekatontapiliani means "church with a hundred doors" in Greek, even if it doesn't really have one hundred doors, or gates. According to the legend, the church was founded by Saint Helena, the mother of Emperor Constantine the Great, in the 4th century AD. On her way to the Holy land, she had to stop at Paros due to a storm where she supposedly discovered a piece of the True Cross of Jesus Christ. Thus, she decided to build a church on the island to house it. It is said that the church actually has 99 gates plus one secret door that will open when the church of Hagia Sofia in Constantinople becomes Orthodox again.
Over the centuries, the church of Ekatontapiliani in Paros has undergone many restorations and additions, but it has managed to retain its original Byzantine architecture and style. Beside the legends, even today, the church remains one of the most notable religious sites in Greece attracting thousands of visitors each year.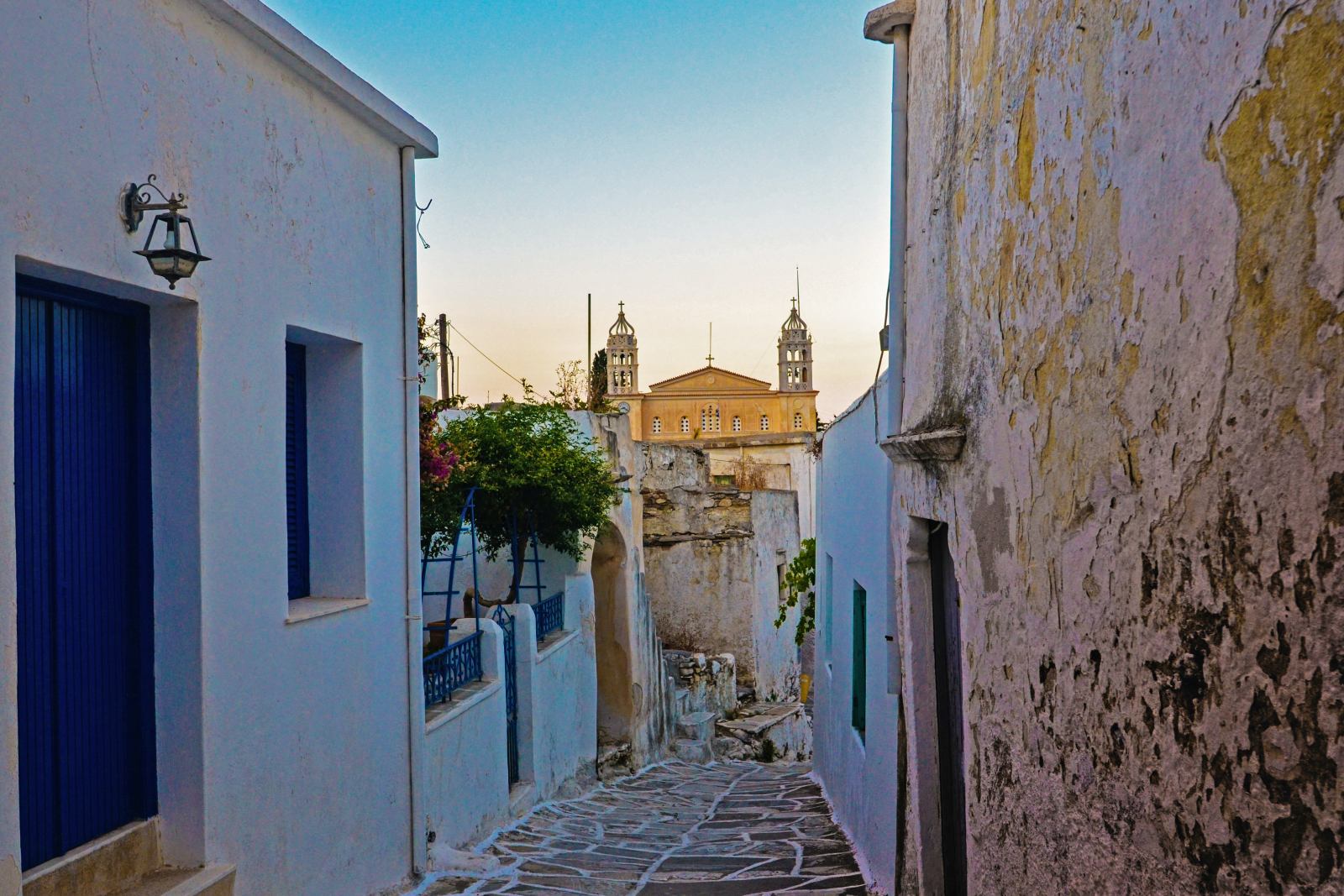 The closer you get to the church the more you will be astounded by its splendor. The exterior of the church is made of marble, and its many domes and arches are adorned with intricate carvings and mosaics. Inside, the church is even more stunning, with beautiful frescoes and paintings covering the walls and ceilings.
One of the most impressive features of the church of 100 doors in Paros is its crypt, which dates back to the 4th century. This underground chamber is said to be the oldest part of the church and contains many ancient artifacts and relics, including a well that is believed to have healing powers.
The main church is dedicated to Virgin Mary while the internal chapels are dedicated to Agios Anargiros, Agios Philippos and Osia Theoktisti. The chapels of Agios Nikolaos, Agia Theodosia, and Agios Dimitrios are set outside the main church. The church also comprises of a baptistery and the cells of the monks.
Visiting the Church of Ekatontapiliani is a must-do activity for anyone interested in history, architecture, or religion. The church is open to visitors daily, and entrance is free. Be sure to dress modestly and respectfully when visiting, as it is a place of worship.
The Church of Ekatontapiliani in Paros is a must-see attraction for anyone visiting the island, and it's sure to leave a lasting impression on all who visit.