Paros is a beautiful island with an incredible natural landscape, authentic villages, and picturesque alleys worth discovering. What a better way to connect with the island's nature and beauty than a Paros horse-riding adventure?
We have good news for you. The island of Paros will give you many opportunities to explore its gorgeous nature and make your way into the magical world of horse-riding. Paros horse riding is an activity that you wouldn't want to miss as it gives you the opportunity to reach places and spots on the island not easily accessible otherwise, explore the Parian nature, the villages, fields and scenic landscapes, witness some of the most amazing panoramic views and swim with the horses.
Most horse-riding centers in Paros organize a variety of daily trips no matter of your skill level, guided by professional instructors who can guarantee your security and safety. Routes are usually chosen according to your riding experience and weather conditions and must be scheduled in advance. Tailor made tours can also be arranged upon request.
So, get ready to free your mind, feel active and energized as you discover the hidden gems of Paros while riding a horse. Let's take a look at some of the best horse-riding centers in Paros.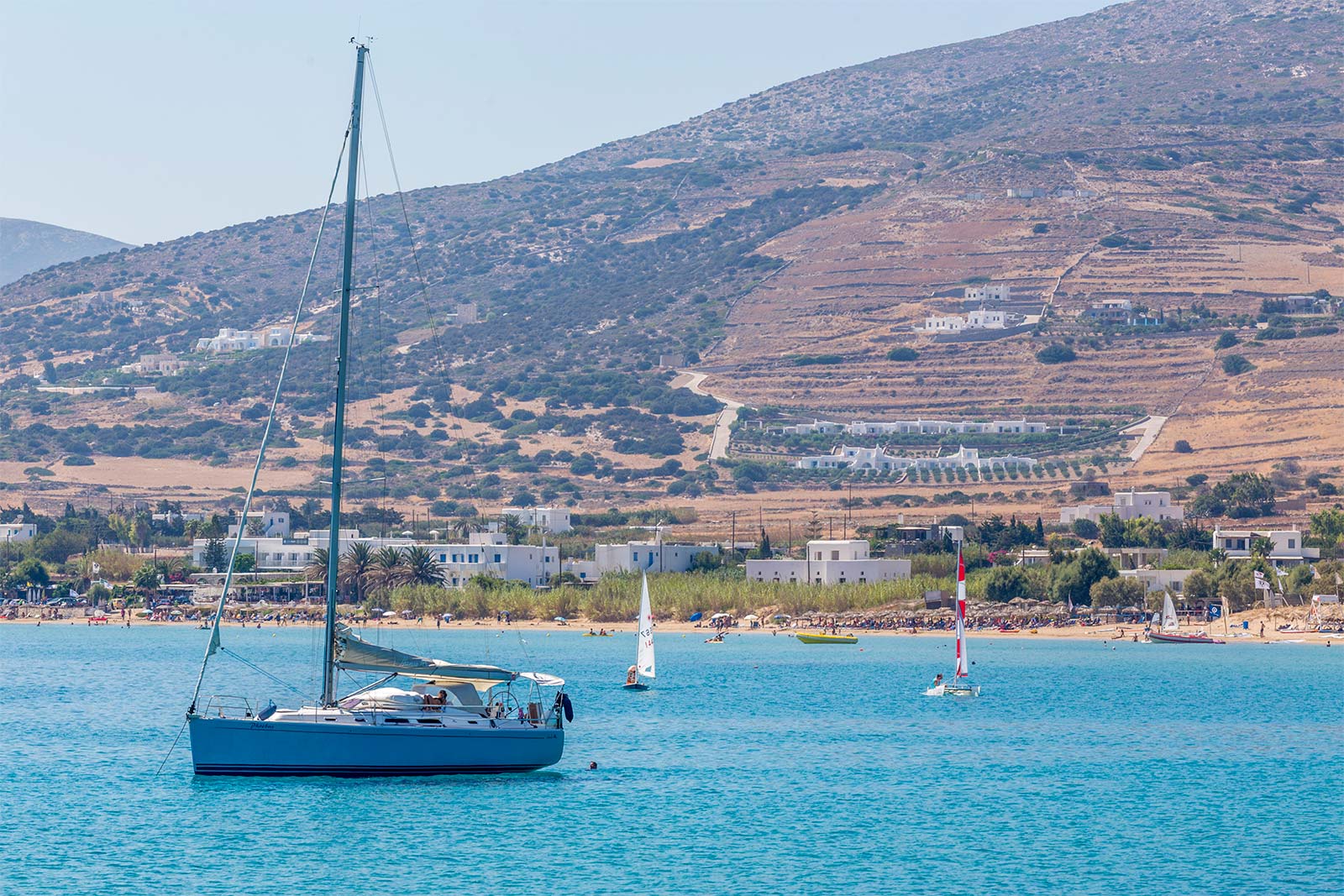 Thanasis Farm in Paros
Situated on the road to the beautiful fishing village of Ambelas, only 2 km. away from Naoussa, Thanassis Farm is favorable Paros horse-riding center. Thanasis, the owner, also known as the "horse-whisperer", breeds his own horses and trains them using the Liberty Training Method, to ensure that they always feel free and secure, just as he wants his riders to feel.  This Paros horse-riding center features a large arena for riders to train and practice climbing or descending before they head to any of the selected trails. Riding lessons as well as tailor made tours are also available upon request.
Kokou Riding Center in Paros
Wishing to share their love for horses and passion for riding with other riders, Ivan and Dany moved to Greece from Canada and established Kokou Paros horse-riding center in the village of Naoussa. Riders are welcome to experience the magic of horse-riding as they explore the beauties of Paros while given all the necessary guidelines and equipment for their ride. Tours are organized during the sunrise or sunset and must be scheduled in advance.
Paros Horse Riding & Donkey Tours
Situated in the settlement of Kakapetra in Parikia, this Paros horse riding center invites horse-riding enthusiasts to discover the wondrous countryside of Paros from dusk till dawn. To swim with the horses, explore the most picturesque villages and visit the valley of the butterflies always with utmost safety and care. Riders are also given the choice to ride a donkey and further spice up their holidays with the island's spirit.
Paros horse-riding is definitely an experience you don't want to miss as it is the best way to explore the island's hidden wonders and create memories to last a lifetime. Speaking of a lifetime imagine swimming with horses to be the theme of your Paros wedding photoshoot. What a memory to treasure!